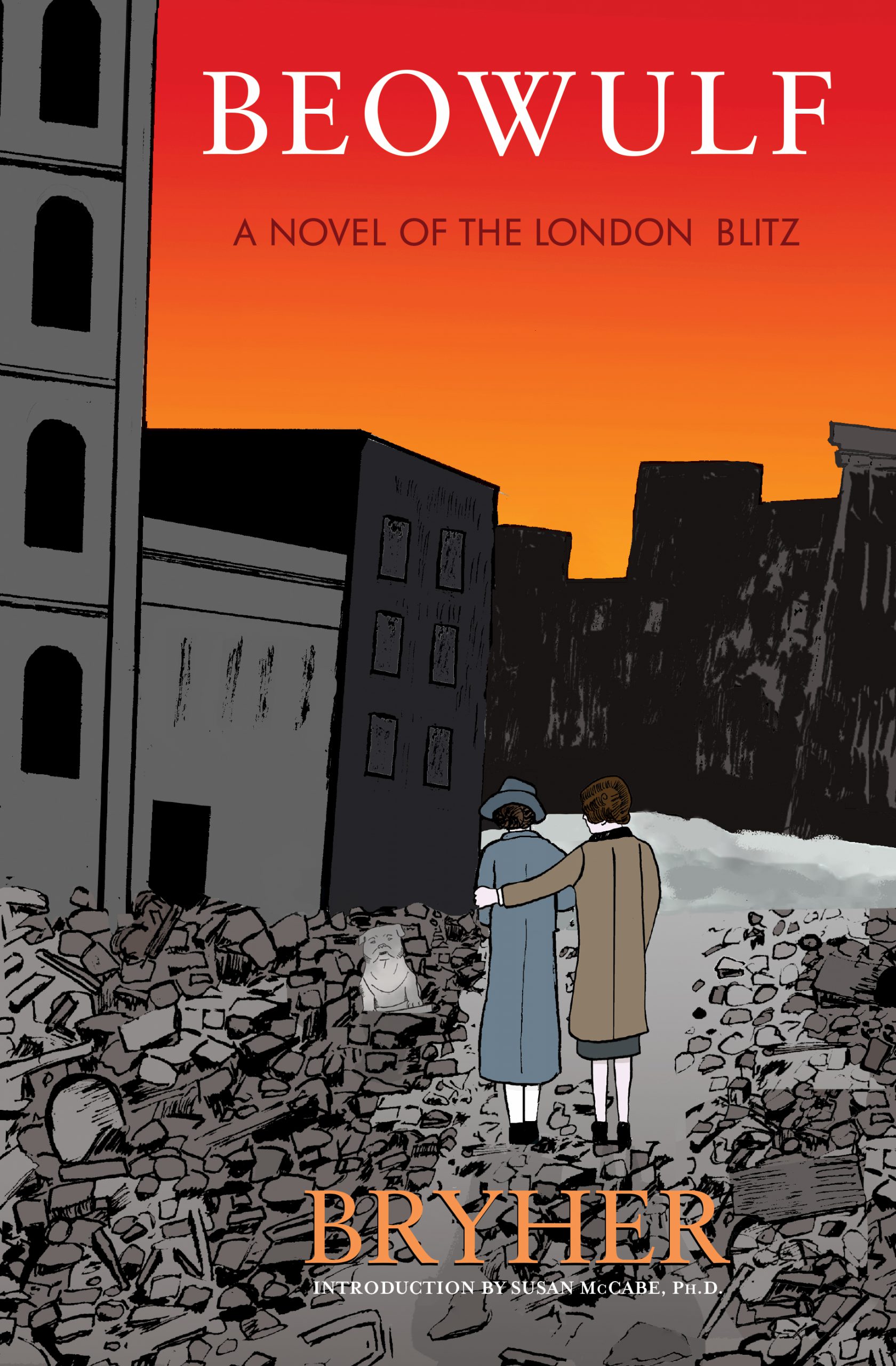 Book Topics

WWII
Wartime London
London Blitz
Bryher
H.D.
Modernists
Modernist Lesbian Literature
food rationing
bombing
Luftwaffe
Nazi Germany
Bletchley Park
Winston Churchill
Beowulf
Eighty years ago, the city of London was the target of a relentless bombing campaign by Nazi Germany during WWII, known as the Blitz.
From 1940-1945, over 20,000 Londoners were killed and half a million lost their homes. In this classic wartime novel by historical novelist Bryher (1894-1983), life in London during the war is depicted with realism, empathy, and humor. Bryher, who lived through a good part of those years in London with her lifetime companion, the poet H.D., has given the reader an indelible portrait of day to day life of the city's citizens with their humor, perseverance. and courage.
When the two young women friends and co-owners of the local teashop, "The Warming Pan", recover a plaster sculpture of a bulldog in a salvage sale after a previous night's bombing raid, they set it up at the shop and name it Beowulf in ironic homage to the legendary hero. The statue becomes a mascot and a metaphor reflecting the daily trials and deprivation suffered in the maelstrom of war. Certain to appeal to all fans of WWII fiction, Beowulf will also be an indelible reminder of what it was like during that crucial time in Britain's and the world's history.
Book Topics

WWII
Wartime London
London Blitz
Bryher
H.D.
Modernists
Modernist Lesbian Literature
food rationing
bombing
Luftwaffe
Nazi Germany
Bletchley Park
Winston Churchill
Reviews and Comments
Beowulf's stark humor makes it a faithful companion when times are uncertain… In republishing the work, [our] hope is that those in the twenty-first century will find their own "plaster" reflection in Beowulf, learning history's jolting repetitions-as well as finding in Bryher an insightful chronicler, observing the quotidian details of life in their most unreal and extreme circumstances.

Reading the book today, it feels urgent and absorbing… Beowulf makes for especially timely reading right now, proof of a surprising number of similarities, parallels, and echoes between the past and the present.