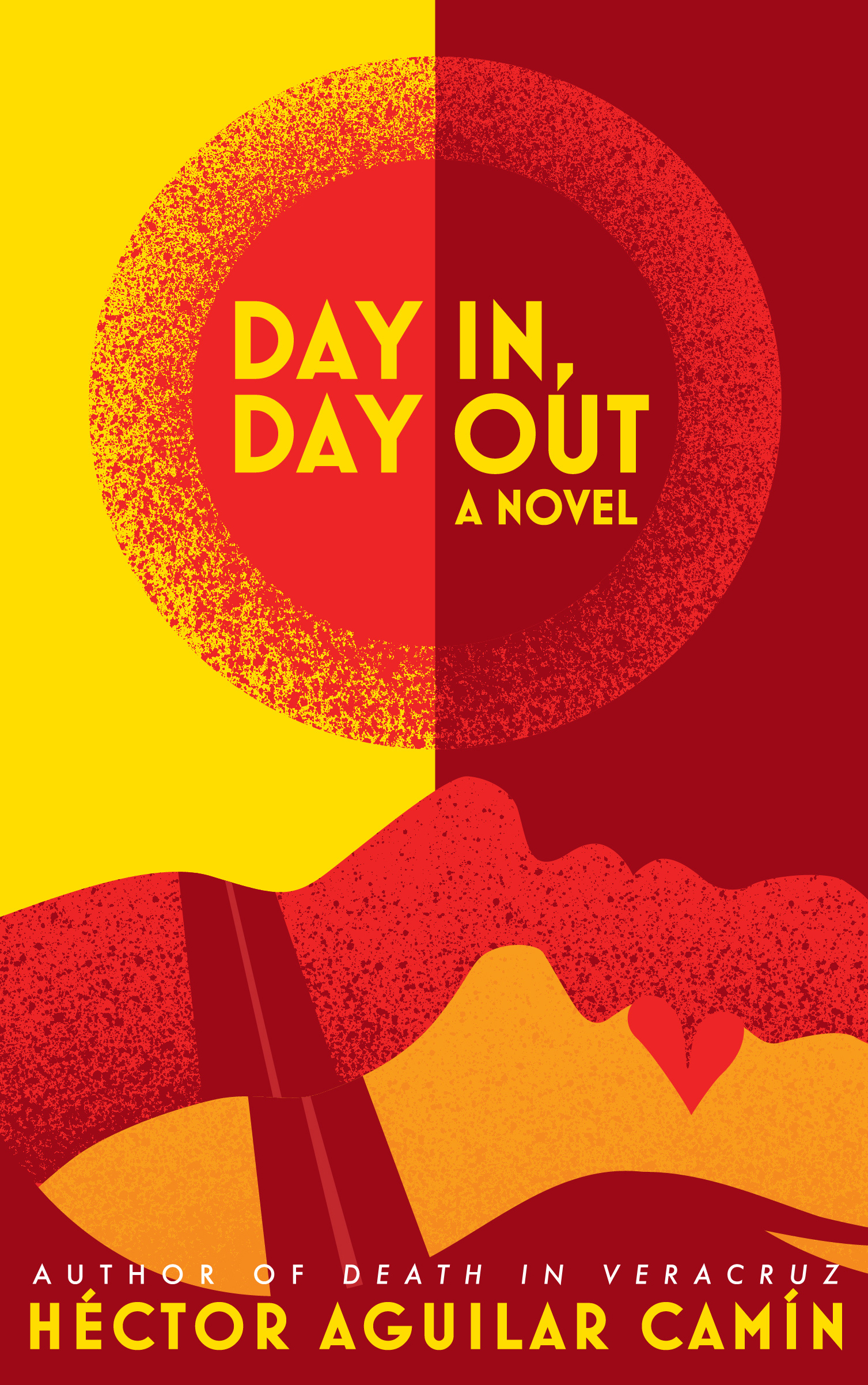 Book Topics

Mexico City
Noir
Crime Fiction
Bohemian nightlife
Honor Killing
Latin American Fiction
70's & 80's Mexico
Nightclubs
Police Corruption
Day In, Day Out
A drunken confession. Years dissolve in a blur of sex, drugs, and violence. With echoes of Raymond Chandler's The Big Sleep, Héctor Aguilar Camín's Day In, Day Out explores the lives of two darkly alluring sisters and the men pulled into their orbit. While attending the funeral of an old acquaintance, dissolute writer Serrano runs into a former rival, a doctor of criminology known simply as el Pato. The encounter throws Serrano back to the erotically charged bohemian nightlife of 1970's Mexico City, when both men vied for the attention of Liliana Montoya, an enigmatic nightclub singer who may have ordered a murder to defend her sister's honor. As Serrano digs into a past filled with excess and deceit, he finds himself questioning Liliana's sanity-and his own. Day In, Day Out is a vivid chronicle of lust, obsession, and madness that will appeal to fans of literary crime novels and Latin American fiction.
Links to Reviews
Book Topics

Mexico City
Noir
Crime Fiction
Bohemian nightlife
Honor Killing
Latin American Fiction
70's & 80's Mexico
Nightclubs
Police Corruption
Reviews and Comments
A torrid, murky noir full of murder, sex, lies, secrets, police corruption, and more sex. This is a fast-moving and complex story, most memorable for its depiction of Serrano twisting in the wind with love, lust, and fear.

This is accomplished Mexican writer Camín's second novel to be translated into English (Death in Veracruz, 2015). His keen journalism skills are evident.

The eloquent and philosophical Héctor Aguilar Camín, recipient of numerous national literary awards, has produced once again a masterful literary work that clearly shows us why he is one of Mexico's most revered writers.