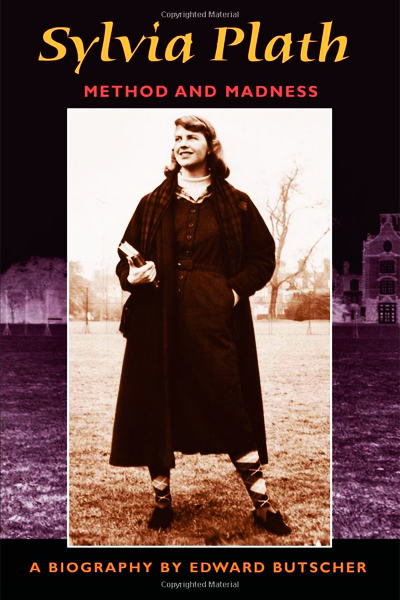 Book Topics

Depression
Women's literature
modernist poetry
confessional poets
Smith College
Suicide
Ted Hughes
Sylvia Plath
Few modern poets have generated as much controversy as Sylvia Plath. In the aftermath of her suicide in 1963 at the age of thirty, Plath's popularity and stature have steadily increased due to her powerful self-revealing, stark imagery, and her unflinching stare into the abyss of the soul. Now, the first definitive biography to have been written a bout this tormented poet, Sylvia Plath: Method and Madness masterfully explore the paradoxes surrounding this fascinating, iconic literary figure. The overacheiver desperate for approval; the tortured poet at war with her inner demons; The doting mother who abandons her babies; the good wife raging against the confines of domesticity and the vagaries of an unfaithful husband. Butscher reveals her as both a self-made victim and avenging goddess. Here is the definitive portrait of Sylvia Plath…the last word from her first biographer.
Book Topics

Depression
Women's literature
modernist poetry
confessional poets
Smith College
Suicide
Ted Hughes
Reviews and Comments
She comes across…more often as one sinned against than sinning, whose art provided a temporary outlet for her pain.

Butscher documents thoroughly and convincingly Plath's unbelievable and pathetic success-drive…(He) explodes, once and for all, the romantic myth of Sylvia Plath as 'Extremist Poet' who died for the sake of her art…The very opposite seems to be true.